Phil Oliveira teaching a Guitar Class at the
Bernalillo County Youth Detention/Services Center! Please go to the Link Below (Click on The Fender Music Foundation!) to read an article by the foundation, one of our largest Corporate Sponsors and Grantors! THANK you Fender Music Foundation! The Fender Music Foundation
---
Tom Brown, Phil & Linda Oliveira
with Mayor Richard Berry
of Albuquerque, New Mexico
receiving their Certificates
of Recognition for being two of
the 36 Volunteer Organizations
that were chosen out of 150
nominated on the 2'nd National
Volunteer Appreciation Day!
This was a great honor to us
and we thank Mayor Berry
and the City of Albuquerque
for this as we've only been

in existence out here in New Mexico for a little over three years.
Thank you again for supporting our programs that bring "Hope"
to incarcerated youth and adults through music! April 2014

---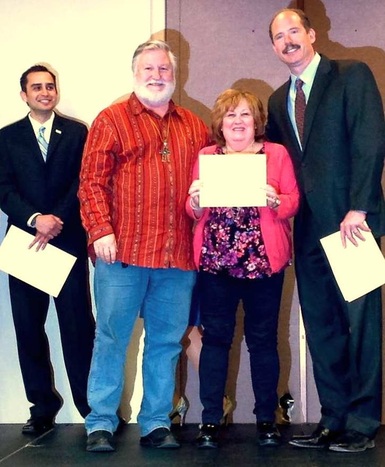 Phil and Linda Oliveira
with Mayor Richard Berry
of Albuquerque, New Mexico
receiving their Certificates
of Recognition for being two of
the 36 Volunteer Organizations
that were chosen out of 110
nominated on the First National
Volunteer Appreciation Day!
This was a great honor to us
and we thank Mayor Berry
and the City of Albuquerque
for this as we've only been

in existence out here in New Mexico for a little over two years.
Thank you again for supporting our programs that bring "Hope"
to incarcerated youth and adults through music! April 2013

---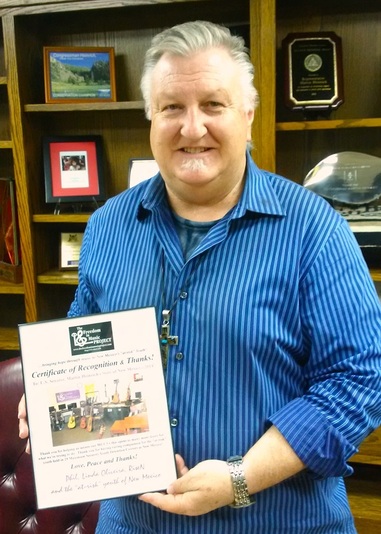 Phil Oliveira, President of The Freedom in Music Project presenting U.S. Senator Martin Heinrich with a Certificate of THANKS from us and the "at-risk" Youth of New Mexico! THANK YOU Senator Heinrich for believing in our project and for allowing us to "Bring Hope through Music to New Mexico's "at-risk" Youth in
dention.
www.heinrich.senate.gov
---
Media Coverage!

We were fortunate enough to have two articles written in the Albuquerque Journal - October 15th & 17th, 2011
Click on the Link below:
Albuquerque Journal Article from October 2011
Recorded as part of "Ear to the Ground" on KUNM 89.9 FM - Aired on October 15th, 2011 with Matthew Finch!
KOAT - TV 7 in Albuquerque, NM - Amber Lee 95 second spot!

Click on the Link below:

KOAT - TV 7 Spot on "The Freedom in Music Project!"
All appropriate media can be mailed to you,
if need be.
Email us
through the Contact Form reached above.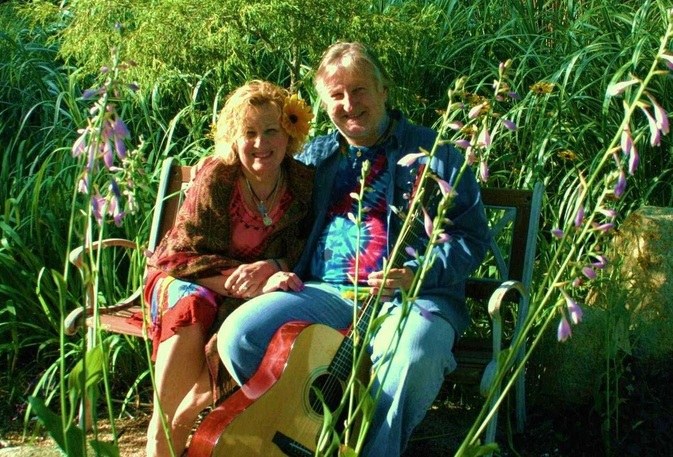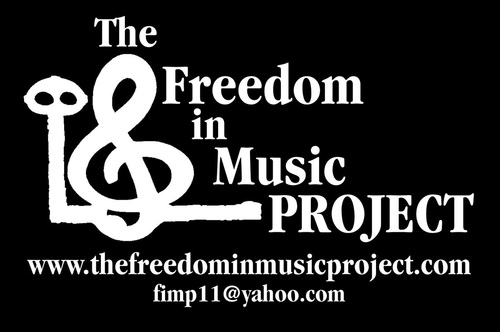 Phil & Linda Oliveira - RiseN Music Ministry & The Freedom in Music Project